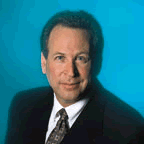 David L. Snitman, Ph.D.
Chief Operating Officer & Vice President, Business Development
Dr. Snitman is a Co-Founder of Array and has served as Chief Operating Officer, Vice President of Business Development, and a member of the Board of Directors since May 1998. Prior to forming Array, Dr. Snitman held various positions with Amgen Inc. since 1981, including Associate Director, New Products and Technology and Manager of Amgen's Boulder research facility. Dr. Snitman received a B.S. in chemistry from Northeastern University and obtained a Ph.D. in the synthesis of natural products from the University of Colorado. He was an NIH Postdoctoral Fellow at the Massachusetts Institute of Technology.